2018 grantees of the Working Lands Enterprise Fund announced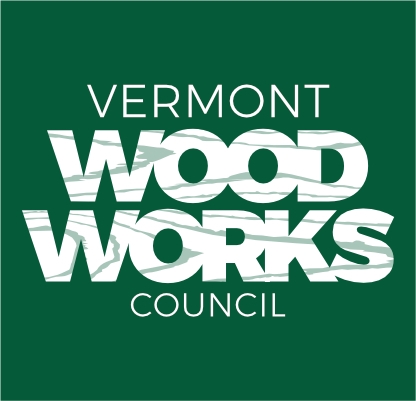 The Working Lands Enterprise Board awarded over $750,000 in grants to 25 Vermont agriculture and forest sector businesses and service providers at the State House today, in support of businesses and organizations that support Vermont's working landscape. The Working Lands Enterprise Initiative has distributed over $3.8 million in grants since its inception in 2012, leading to an additional 428 jobs and $18.1 million in sales.
This year, the Working Lands Enterprise Fund received a donation of $16,000 from Ski Vermont. The annual Ski Vermont Grant went to Fairmont Farm from East Montpelier and will be used to fund the dairy farm's Life on the Farm Camp(link is external). Every summer, this camp brings many non-farm families to the dairy farm to enjoy a firsthand farming experience.
Secretary of Agriculture, Food & Markets Anson Tebbetts; Deputy Secretary Alyson Eastman; Special Projects for Commerce & Community Development, Tim Tierney; Commissioner of Forests, Parks & Recreation, Michael Snyder all participated in the presentations to the grantees, a list of which is included below:
Business Investment Grantees, (12) Agriculture and (3) Forestry Grant Recipients included:
Sawyer Made, George Sawyer, $20,000, Sawyer Made Facilities Upgrade

Sustainable Timber Investment Exchange, Eli Gould, $16,000, Vermont Mass Timber Ceiling Prototype
Windsor County
Clear Lake Furniture, Brent Karner, $19,978 Genuine Vermont Made showroom, Ludlow

Service Provider Grantees: Vermont Wood Works Council, Kathleen Wanner, $20,000 Strengthening Vermont's Wood Manufacturing Industry, Rutland
Service Provider Pilot Contracts (Statewide Impact) (3) Forestry:
VT Housing and Conservation Board Ela Chapin, $130,000 Succession Planning and Business Assistance for Working Lands Businesses, Montpelier

VT Sustainable Jobs Fund, Christine McGowan, $70,000 Vermont Forest Products Value Chain Investment Strategy Phase II – A Networked Approach to Sustain our Forest Economy, Montpelier


Northern Forest Center, Joe Short, $50,000, Connect businesses to resources, assist with strategic planning, provide technical assistance with research and design.
Next Blog Post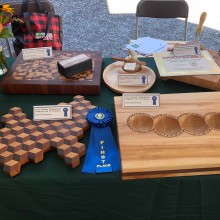 2019 Vermont State Cheese Board Championship! The Vermont Wood Works Council is very excited to announce our top WINNERS!!GRAND PRIZE-2019 Vermont Cheese Board Champions- Tied between Paul Christiansen,…