Congress pushes Biden to intervene on rising lumber prices
By Robert Dalheim March 16, 2021
WASHINGTON - Congress has joined the Associated General Contractors of America (AGC) and the National Association of Home Builders (NAHB) in urging President Biden for a legislative solution to soaring lumber prices.

Representatives Jim Costa (D-California) and Jodey Arrington (R-Texas) sent a letter to Biden this week.

"Unfortunately, this unprecedented price increase on new homeowners, as well as home builders, will persist until new sawmills come online and current mills re-open and operate at full capacity," the two representatives wrote.
The letter calls for the administration to connect with sawmills, home builders, loggers, and other stakeholders to find a valid solution.

The AGC and NAHB have also called for intervention.

"Price increases—some to record-setting levels—and long delivery delays are causing hardships for construction firms that are also experiencing challenges in completing projects with crews limited by illness or new worksite procedures resulting from the pandemic," wrote the AGC. "AGC believes the White House can play a constructive role in mitigating this growing threat to multifamily housing and other construction sectors by urging domestic lumber producers to ramp up production to ease growing shortages and making it a priority to work with Canada on a new softwood lumber agreement."
Click here for the complete article
Next Blog Post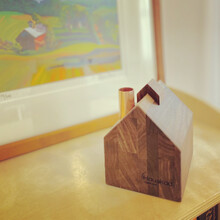 The newest member of the Vermont Woodworks Council is Hauskaa. Based in Burke, Hauskaa is a maker of little wooden houses for fun, form, and function. Hauskaa's handcrafted houses can serve as candleholders,…