Department of Economic Development
From Joan Goldstein, Commissioner, Department of Economic Development
Expanding economic growth to more areas of the state and maximizing the long-term economic impacts of the historic infusion of federal dollars available to Vermont are top priorities of Governor Scott and his Administration. This is why we are seeking additional funding for prepared industrial space, brownfields redevelopment, and workforce recruitment and training.
It is also why I joined Governor Scott at his weekly press conference to announce the first wave of approved Community Recovery and Revitalization Program (CRRP) applications. The 31 approved projects account for $10.3 million in proposed awards (out of $40 million appropriated to the program) which is expected to support more than $150 million in total costs for capital projects that bring childcare, housing, wastewater, arts, agriculture, and tourism businesses to more Vermonters. Capital investments like these play a critical role in reversing the harm on industries and households that were most impacted by the pandemic, spur economic recovery, and help strengthen communities.
Applications not approved this round remain under review for use of the remaining $30 million and will be announced in the coming weeks as they are approved. Applications will continue to be accepted until all funds are allocated. Please read the full press release for details and reach out to our team with any questions.
Next Blog Post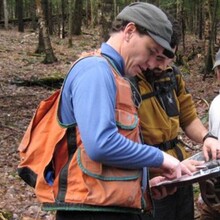 Audubon Vermont Expresses Gratitude for Commissioner Snyder's Long-standing Partnership and Support If forest conservation, protection, and management is a team sport, then for the past twelve years, Michael Snyder…