Do North Coworking's forest products accelerator program

Participating companies will focus on developing products that use chips, dust, resins, shavings, byproducts, and other low-grade wood; technology that improves forest industry operations, production, automation, safety, management, or sales throughout the supply chain; or products or services that increase the use, efficiency, or systems of wood-based heat, energy, or fuels.
The first Forest Products Accelerator cohort of eight companies will begin in mid-July. The program will follow a hybrid approach, with multi-day virtual and in-person components, webinars, and coaching. The program is supported by a grant from the Northern Borders Regional Commission and provides participants financial support for two trips to Vermont's Northeast Kingdom to connect in-person with other cohort participants, coaches, and industry players.
For more information and the link to apply, see www.forestaccelerator.org. Applications will be accepted April 1 through June 17 and will be confidentially reviewed by a team of business and industry leaders. Decisions about participation will be made in early July. Email info@forestaccelerator.org with questions.
The Forest Products Accelerator is an initiative of Do North Coworking, located at 930 Broad St. in downtown Lyndonville, Vt. Do North Coworking, a Northern Vermont University-Lyndon economic development initiative, provides coworking space and business services for member entrepreneurs, small businesses, and remote workers with workspace and amenities and leads initiatives including the Forest Products Accelerator and KickStartNEK. For more information, visit www.donorthcoworking.com.
Northern Vermont University is a two-campus institution of higher education that combines the best of our campuses' nationally recognized liberal arts and professional programs. At Northern Vermont University, our goal is to guide curious, motivated, and engaged students on their paths to success and their places in the world. NVU Online offers flexible, affordable, high-quality options for learners pursuing their bachelor's degree. Learn more at NorthernVermont.edu.
Next Blog Post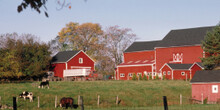 UVM Extension Business Specialists Chris Lindgren, Betsy Miller and Zac Smith are available to work one-on-one with farm, forest and maple businesses on their finances and business planning. These sessions…