Forgiveness Application Now Available for Short Term Forgivable Loan Program
Borrowers may now apply for forgiveness for their Short-Term Forgivable Loans as part of the program offered to support businesses experiencing continued working capital shortfalls as a result of the COVID-19 pandemic. Borrowers may apply for forgiveness anytime up until 12 months from the day they received their loan, as long as they meet the criteria for forgiveness. Program details and a link to download the forgiveness application are available on the VEDA website.
Businesses continuing to experience financial impacts from the pandemic may still apply through March 31, 2023. For application and guidelines visit the VEDA website.
Next Blog Post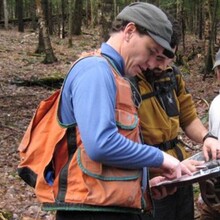 Audubon Vermont Expresses Gratitude for Commissioner Snyder's Long-standing Partnership and Support If forest conservation, protection, and management is a team sport, then for the past twelve years, Michael Snyder…