Humanity, Connection at Heart of Shackleton Thomas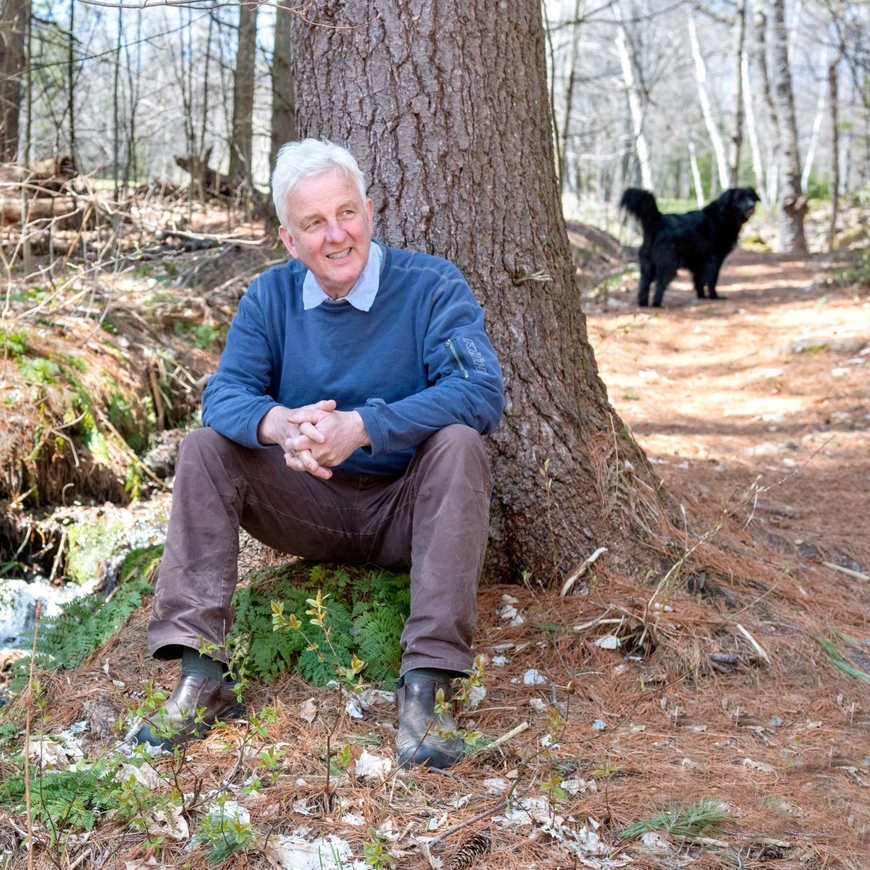 By Christine McGowan, Vermont Forest Industry Network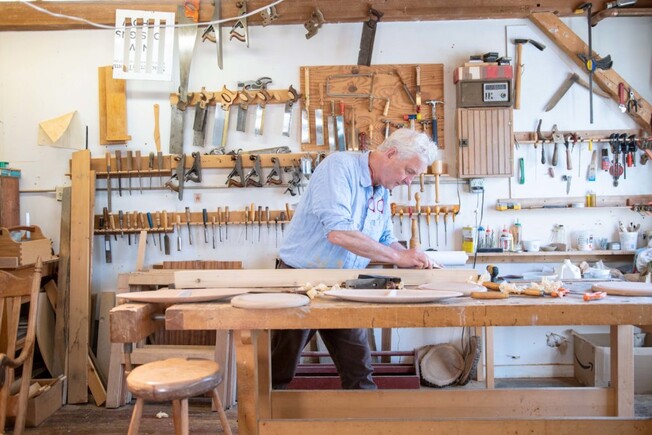 Charlie Shackleton hand planes a piece of wood in his workshop at ShackletonThomas in Bridgewater. Charlie and his wife, potter Miranda Thomas, established ShackletonThomas in 1987. Photo by Erica Houskeeper.
Charlie Shackelton has a pretty interesting story to tell. The renowned Vermont furniture maker does not, however, start his story with his connection to Sir Ernest Shackleton of Endurance fame, or with meeting his wife and business partner, Miranda Thomas, in art school. Rather, he begins in the woodshop of a private secondary school in Ireland.
"I went to some of the best private schools in Ireland and England thanks to my grandmother," says Shackleton. "Most of those schools were gearing kids toward academia or successful careers in business, but I kept finding myself in the woodshop. I was not an academic person at all. I loved making and creating things."
Upon graduation from secondary school—the equivalent of high school in the U.S.—Shackleton learned that his parents were unable to afford University. Unsure of what he would study anyway, he took a job working with his father in a flour milling factory. "I had a bit of a crisis," he said. "I didn't see a clear path forward."
It was a car accident at age 18 that jolted Shackleton toward his future. "I could have died," he recalled. "I realized that I had better be careful about how I wanted to live my life."
Shackleton was intrigued by the idea that there were other kids like himself who were "perfectly intelligent but didn't necessarily operate at their best in traditional academic settings." He moved to England and took a job teaching craft workshops to refugees.
Next Blog Post
In the April 26 Federal Register (attached), the US Small Business Administration (SBA) proposed new rules to retain or increase the employee-based size standards governing the term "small business." Comments…