Birdseye Building inducted into DNE Hall of Fame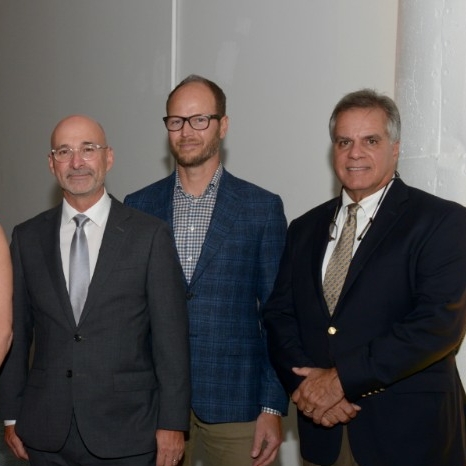 New England Home Magazine Announces New England Design Hall of Fame Inductees for 2018
BOSTON, Oct. 4, 2018 -- New England Home is excited to announce the 2018 inductees into the New England Design Hall of Fame. Their names were announced to 400+ guests at last night's Heading Home to Dinner Cocktail party at the Boston Design Center. New England Home was particularly proud to host the announcement for the second year in a row in conjunction with Boston's newest dine by design event organized by the local design community.
The industry's top professionals gathered together at Wednesday evening's cocktail party to celebrate and discover the twelfth class of New England Design Hall of Fame inductees:
Architecture:
Mark P. Finlay, Mark P. Finlay Architects, AIA, Southport, CT
Brian J. Mac, Birdseye, Richmond, VT
Interior Design:
Mollie S. Johnson, Mollie Johnson Interiors, Inc., Wellesley, MA
Landscape Design:
Douglas (Doug) Jones, LeBlanc Jones Landscape Architects, Boston, MA
Specialty (Custom Building):
Robert (Bob) Marzilli, R.P. Marzilli & Company, Inc., Medway, MA
David Webster, Webster & Company, Boston, MA
As Kyle Hoepner, editor-in-chief of New England Home, notes, "It is such an honor for us to bring together New England's residential design and building community and recognize individuals of this caliber. Their investment of time, talent, knowledge, and sheer hard work over many years has not only resulted in scores of gorgeous homes for their clients, but has also helped build the future of our whole industry."
The following panel of judges selected this year's exceptional group of inductees:
Michael Carter, principal of Carter & Company, Boston, and a 2016 inductee
Mark Doughty, principal of Thoughtforms Corp., Acton, Mass., and a 2017 inductee
Theodore (Ted) Landsmark, Director of the Dukakis Center for Urban and Regional Policy at Northeastern University and a board member of the Boston Planning & Development Agency
Anne Penniman, principal of Anne Penniman Associates, Essex, Conn., and a 2016 inductee
Kathy Bush-Dutton, New England Home's publisher, adds "The New England design industry is beyond fortunate to have a wide variety of talented professionals. The top-echelon group of individuals being inducted into the New England Design Hall of Fame this year firmly illustrates the strength, spirit, and powerful talent New England brings to the design world. We were thrilled to toast to this incredible group of exceptional design professionals last night and are looking forward to their gala on November 8th.
The 2018 inductees to the New England Design Hall of Fame will be fêted at a gala awards ceremony and dinner on November 8, 2018, at the State Room in downtown Boston.
Next Blog Post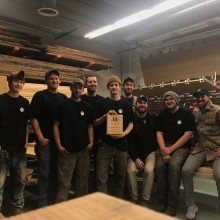 Vermont Business Magazine Vermont woodworkers and wood products manufacturers voted in January to change their trade association name to the Vermont Wood Works Council to better represent the interests…