ProsumerGrid wins the Vermont-based DeltaClimeVT Energy 2023 climate economy business accelerator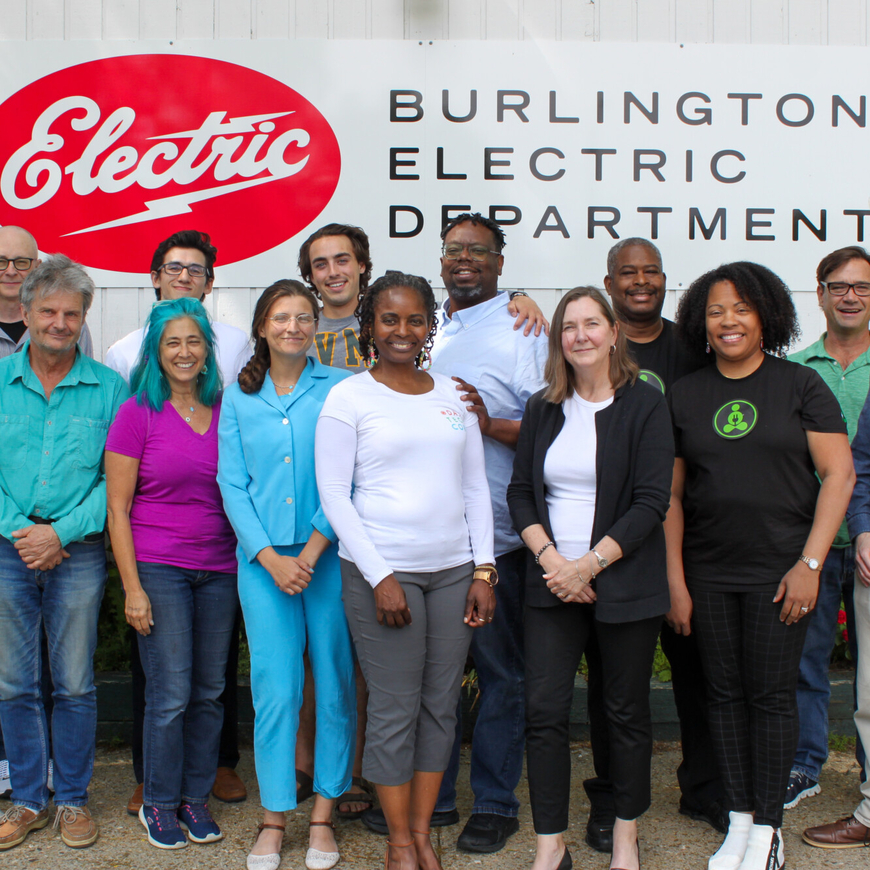 After three months of intense focus, camaraderie and both virtual and in-person learning, The DeltaClimeVT Energy 2023 climate economy business accelerator announces ProsumerGrid as the winner.
Seventeen entrepreneurs from eight start-ups focused on reducing greenhouse gas emissions by enabling the acceleration of electrification graduated from the DeltaClimeVT Energy 2023 climate economy business accelerator during an awards ceremony at Main Street Landing Performing Arts Center June 14. At the event, each company presented their final pitch and shared their plans to scale their start-up companies. The DeltaClimeVT business accelerator program, managed by Vermont Sustainable Jobs Fund (VSJF), aims to bring innovative technologies, services, and business models to Vermont to reach Vermont's climate and renewable energy goals more quickly while also ensuring the inclusion of low-to-moderate income residents in our energy transition.
ProsumerGrid has developed a software solution that allows electric utilities and prosumers to forecast, simulate the electric grid impacts and optimally plan distributed energy resources (DERs). Chosen through a peer-review process, the company won a $25,000 cash prize and a pilot project awarded by Burlington Electric Department (BED).
"This is the best accelerator that we have participated in," said Marcelo Sandoval, Co-founder, CEO, Chief Scientist of ProsumerGrid during the acceptance of the award. "Specifically, this program has a unique curriculum that's designed to create a collaborative competition and allow us to sit across the table from electric utilities, planning directors and CFOs."
BED also awarded a pilot project to Vermillion Power Technologies, which makes residential solar and battery installations simple, modular and affordable through proprietary technology, and awarded a pilot project to Plug Zen, LLC, an electric vehicle charging company developing, manufacturing, and implementing EV charging solutions that allow multi-vehicle charging–up to 10 vehicles simultaneously through cable or inductive charging for multi-unit housing and businesses. Additional Vermont companies and utilities are in talks with cohort companies to implement further pilot projects.
"This accelerator helped me clearly identify my customer and understand how to get to them by actually bringing a customer to me so we could talk," said Kwabena "Q" Johnson, president of Plug Zen LLC, upon winning the pilot with BED. "After that session, they were emailing with me to help me understand them even better. That really helped me through this program and that's what brought me into the pitch where I felt like I already knew what they wanted and what they needed. It's like they gave me a cheat sheet by giving me everything I needed. I really appreciated that."
During Energy 2023, the seventh DeltaClimeVT business accelerator cohort, the start-up entrepreneurs focused on reducing greenhouse gas emissions and working with Vermont utilities to help achieve the goals in Vermont's Climate Action Plan. The selected cohort companies focus on the decarbonization of buildings, transportation, heating and industrial processes through electrification or other renewables.
Next Blog Post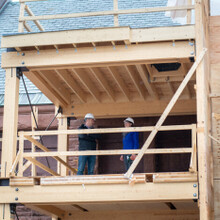 ALIGNED WITH THE FAIRBANK'S COMMITMENT TO DECARBONIZATION, THE NEW ADDITION IS THE FIRST IN THE WORLD TO USE REGIONAL HEMLOCK IN CROSS-LAMINATED TIMBER CONSTRUCTION.By Christine McGowan, Vermont Sustainable…