Shackleton joins VWWC Board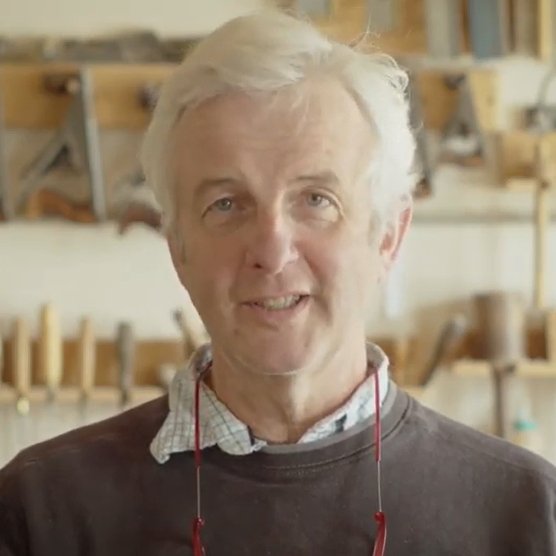 We welcome Charlie Shackleton to the board as the new Guild of VT Furniture Makers representative. Excerpt from ShackletonThomas member profile, members' only access.
Charlie has been in the custom furniture business for 33 years. Along with his wife and potter Miranda Thomas, they are the owners of ShackletonThomas located in the Bridgewater Mill, in Bridgewater, VT. Their businesses complement each other and together they have built the ShackletonThomas brand for custom hand-crafted products. Charlie refers to this hand-craftsmanship as the fourth dimension - the human element that encompasses the soul of the maker. Much like every piece of hand-crafted furniture that carries the signature of the maker, this is their company signature.
While the pandemic has changed the way business is conducted, the company still sells to customers one by one. Regardless of the channel, each customer is treated like royalty. Charlie and his sales staff make it a point to get to know every customer and have personally met nearly eighty percent of them. Again, building that human connection strengthens the foundation.
Charlie is a member of the Guild of Vermont Furniture Makers and the Vermont Wood Works Council. He joins and participates because there's so much to learn from others' points of view. He enjoys the camaraderie. Even when you need to leave the shop and travel, sharing food, drink, and conversation is a great way of networking – and he can eat, drink, and talk with the best. Council members are open and willing to talk about almost anything. It takes work to join and show up but it's worth the effort. You never know what opportunities may arise…
Next Blog Post
There are a couple of pandemic relief programs that you need to be aware of.  You may have received emails from the SBA or your funding bank making you aware of these programs already. You may not qualify…