This site provides information about a number of different support programs. The Economic Injury Loan program, and the Advance feature, can be accessed here. General info is provided, and the link to apply.
Hot off of the presses, literally, there is new information as of 6:30 this evening about the Paycheck Protection Program. It can be accessed here as well. A sample borrower application can be accessed there as well.
As we move through implementing these programs, slight adjustments need to be made due to feasibility. The PPP terms have been modified slightly so it is an interest rate of 1% (rather than the .5% I had quoted) with a 2-year term. This is an example of the details in the actual implementation is important to pay attention to. The agency has to work within a framework of what is prudent and possible, and sometimes slight adjustments have to made.
They just came out with formal guidance which has been uploaded to the Code of Federal Regulations. I must admit it is not necessarily an easy read to the layperson, but it is available through a link on our website if you wish to try.
As the programs move forward, undoubtedly more questions will arise, and more guidance will be needed. So I would expect to see more detail.
I hope this information can bring you all up to date on what is happening. As I said on the Zoom conference, I am happy to connect again to try to interpret what is going on.
Susan Mazza Deputy District Director
Vermont District Office U.S. Small Business Administration
Next Blog Post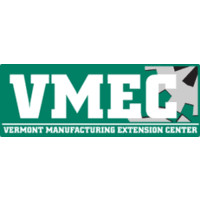 "Senior Leader COVID-19 Survival Guide"                   5 Step Survival ToolIn less than 1 hour, Vermont manufacturing leaders can begin to create an initial, actionable plan for your business. This…