Vermont Woodworking School students win awards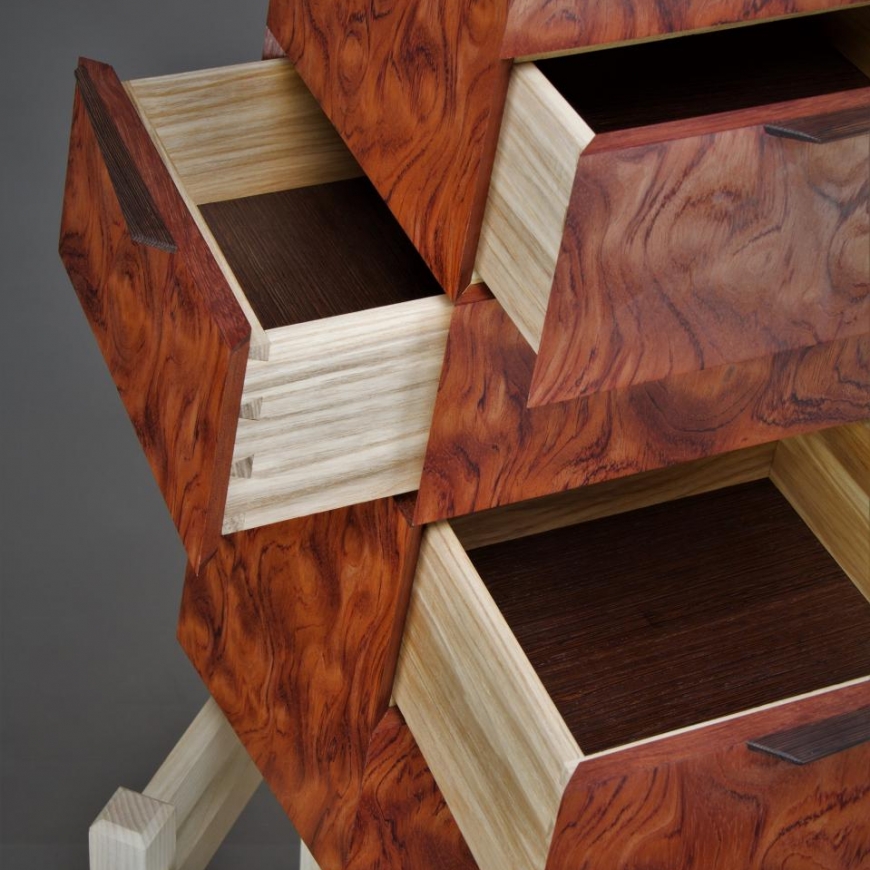 SOUTH BURLINGTON, Vt. Scott Fleishman: "The 14th annual Veneer Tech Professional Competition took place recently in Atlanta and a student at the Vermont Woodworking School, Jamie Herman, took home the grand prize. He took a simple idea, a rectangular desk and drawer on a stand and added a tweak by tilting it out of alignment. Another Vermont Woodworking School Emersion Program student, Cooper Feiner-Homer, won the student design category with a chest of drawers casework piece. Jamie and Cooper join us in studio this morning. Good morning guys, thanks for joining us. When people hear the word veneer, they think teeth, people use veneers in their teeth, but when it comes to woodworking, what is veneer?"

Jamie Herman: "Veneer is essentially just thin slices of wood that are made and they're usually about 32nd of an inch thick. They're really, really thin and you use them in furniture, all sorts of applications. Usually, you use it to make forms you can't make out of solid wood."
Scott Fleishman: "How did it feel Jamie to take home the grand prize in this competition?"
Next Blog Post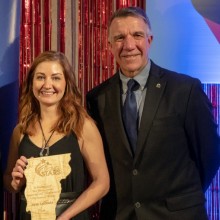 Vermont Business Magazine is proud to announce the winners of its Rising Stars recognition award. The list is comprised of 40 winners under the age of 40. Award recipients were selected by a panel of judges…