Wood Works Council Hosted Fall Meet-Up
The Wood Works Council hosted its fall meet-up on September 16th with two great programs in one afternoon. Third Branch Horse Logging in Northfield welcomed us for the first stop. Brad Johnson, joined by business partner John Plowden (partner Derek O'Toole was not present) conducted the tour.
Brad led us on a walk through his woods to view the results of recent harvesting done with draft horses and small machinery. Use of these tools offers a more sustainable approach to harvesting that leaves a lighter touch on the land. Brad and his partners are building a local business that strives to keep forest products in the local economy. John operates an onsite Norwood portable sawmill; lumber is kiln-dried at Winterwood. Several Council members have purchased slabs from Third Branch and the company looks forward to strengthening these connections to secondary businesses.
Horse logging is a niche market that appeals only to certain landowners. Unlike conventional logging that generally works on a "stumpage" model, landowners pay Third Branch directly for their services. Draft horses represent a large investment and require daily care. Third Branch transports their animals each day to and from a job so generally harvests are within about a 30-mile radius.
Next stop, Vermont Technical College in Randolph, where we met with Molly Willard, Maureen Hebert, and Barry Hulce. We learned about existing manufacturing and apprenticeship programs and toured the labs. This is the beginning of an exploration with VTC about training for focuses on the primary side but we've been discussing the potential for creating new career pathways for secondary and engaging the State's Career Technical Education Centers (CTEs).
We then spent about an hour munching, mingling, and networking. Covid has certainly changed how we do business in Vermont so opportunities for face-to-face gatherings are relatively limited. This day's Meet-up was a return to more normal interactions when camaraderie among woodworkers and businesses filled the air. If you attended, thank you so much for supporting the important work that the Council does for its members.
Next Blog Post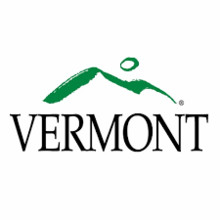 A project initiated by the Northeast –Midwest State Foresters Alliance, Forest Markets & Utilization Committee researched contributions of the forest products industry in the 20 Northeast and Midwest states.…