Our Team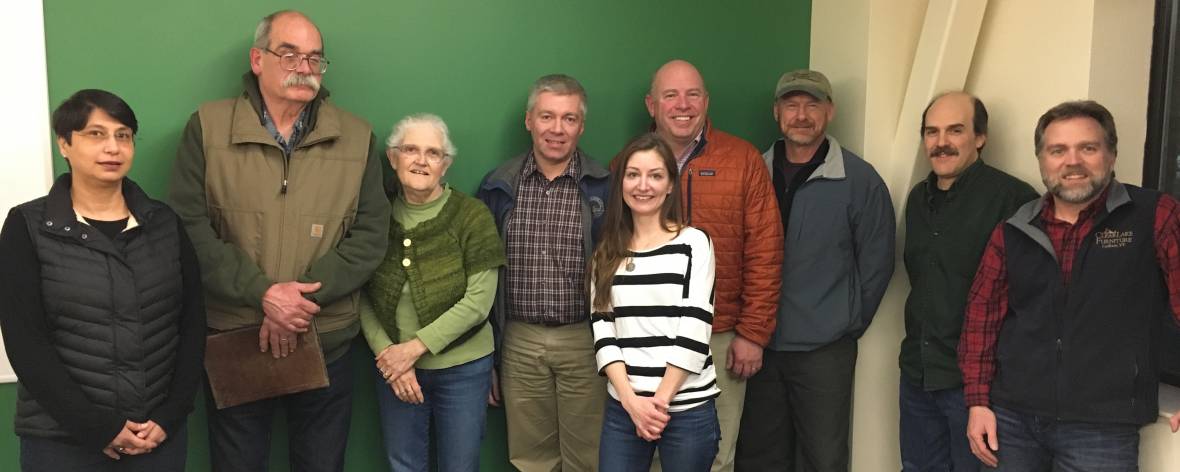 From left to right: Armin Driver, Scott Duffy, Kathleen Wanner, Mike Rainville, Erin Lorentz, Jon Blatchford, Joel Currier David Hurwitz, & Brent Karner.
The Vermont Wood Works Council would like to thank all past Board of Directors for their commitment to the industry and our mission.
The Vermont Wood Works Council, formerly known as the Vermont Wood Manufacturers Association, announced in 2018 that Erin Lorentz of GWC, Inc has been named Executive Director, previously held by Kathleen Wanner, also of GWC in Rutland, VT. Lorentz has worked for the association since 2006 and has handled communications, events, and other administrative services for its members. Lorentz graduated from Castleton State College in 2004 with a Bachelors of Arts degree in Sociology with focuses on Communications and Environmental Studies, and is also a native Vermonter.
Members of your Board of Directors have made a commitment to serve the association and would be happy to hear from you if you have any questions, concerns, or ideas for the industry.